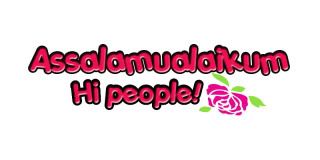 Assalamualaikum.
Hidup tak pernah menipu kita. Kita yang selalu menipu diri sendiri. Macam aku pernah cakap dulu, kita ni jenis yang payah serik, bebal. Bila dah tiba jalan buntu tak nampak apa apa, baru kita ingat tuhan. Jenis kita bila kita buat salah, then kita nak sedapkan hati sendiri kita cakap "Takpa tua tua nanti aku taubatlah"
Sedar atau tak, kita semakin tua.
Mata semakin rabun, telinga semakin tak dengar.
If you want to change the world, start with yourself. Salam Maal Hijrah.