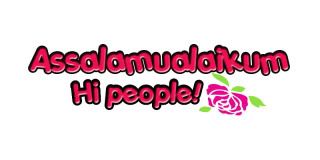 Assalamualaikum and selamat pagi semua.
I never done this before but I just want to do it for the sake of being bored. InsyaAllah, I will do my very best for this 30 days challenge.
p/s : I actually found this challenge on Tumblr. But I think I want to do this here, my blog.